History
1987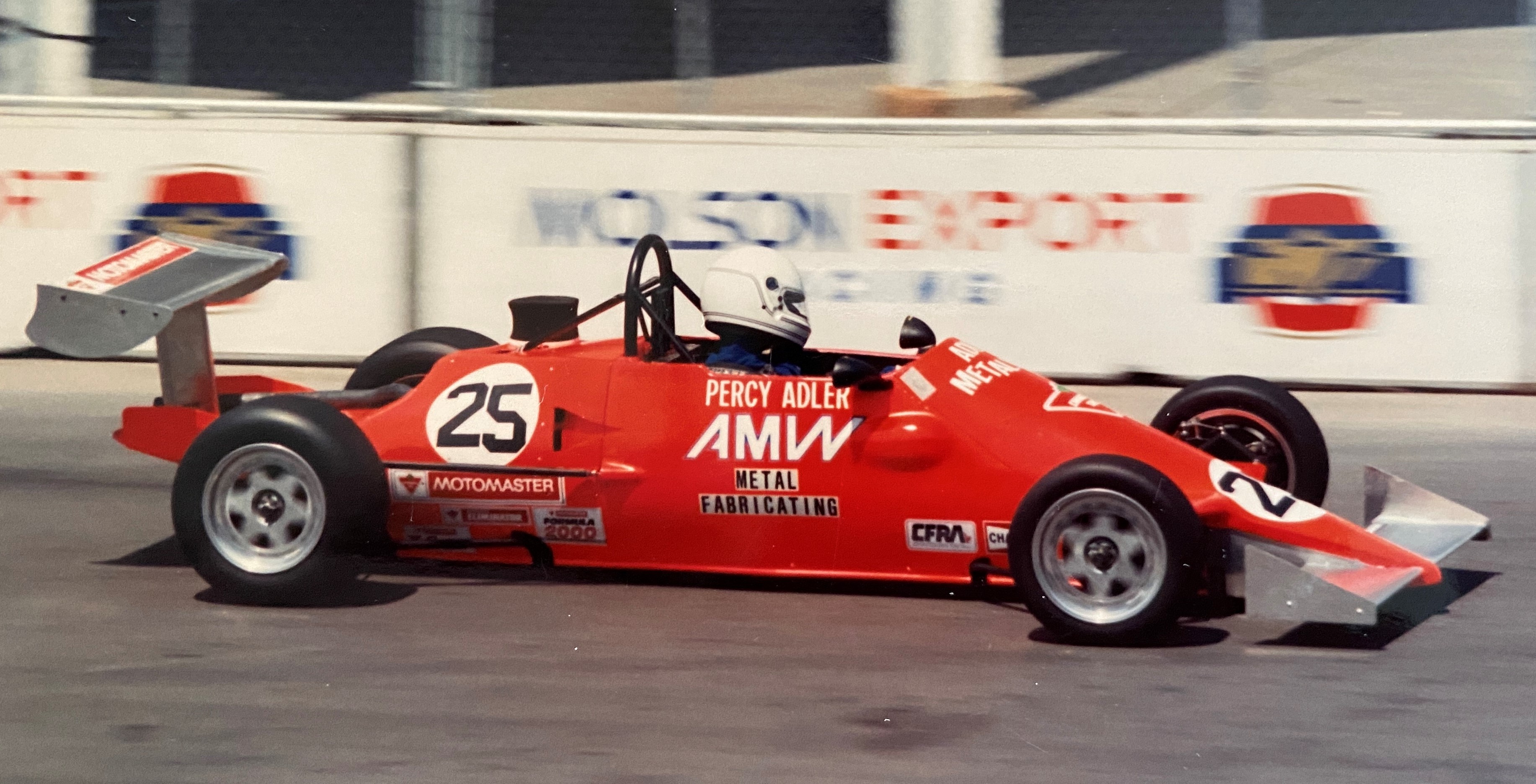 We first introduced our new Adler F2000 car
at the 1987 Molson Indy.
Of course this was without any testing,
just a few laps around Mosport for checks.
First session out we were 12th fastest but slipped to 16th in qualifying.
In the race my hastily conceived front anti-roll bar design failed and I spun.
We recovered with an odd handling car to finish 9th.
With regret that was our best result for the rest of the season.